Access to the airport

Using the parking lot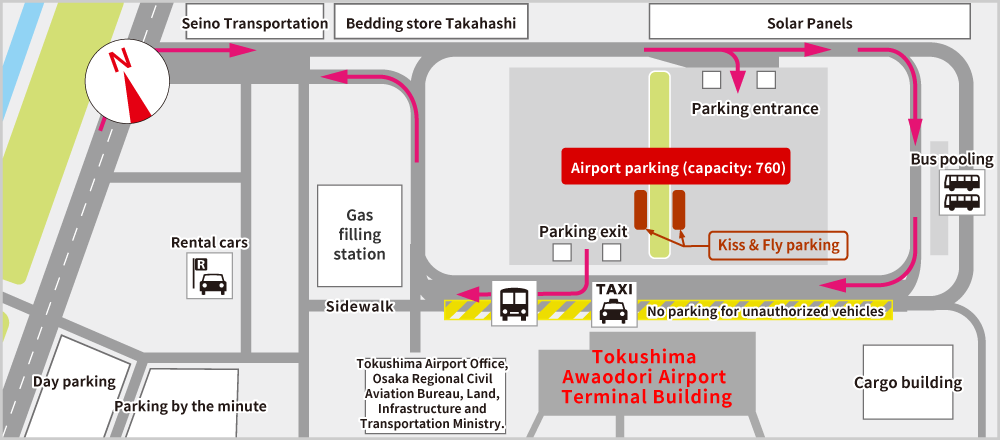 Customers picking up or dropping off
There is no parking in front of the airport, so please park in the kiss & fly area in the airport parking lot. Parking is free up to an hour.
Airport parking charge (passenger vehicles)
Passenger vehicles
Motorcycles
Up to 1 hour
Free
Free
Up to 2 hours
300-yen
200-yen
Every extra hour
150-yen
100-yen
Upper limit
(maximum for every 24 hours)
600-yen
300-yen
Inquiries
《Airport Parking》

Airport Parking Manager – Airport Environment Improvement Foundation Tel.088-699-4169
See here for the airport parking manager's website

《There are other parking lots around the airport》

Minutes park / Day park Tel. 088-655-1888
For any parking issues on Sundays, holidays or nighttime (after 18:30) Tel.088-636-1211
From parking to Tokushima Awa Odori airport easy access
※At the Minutes parking or Day parking, the parking meter does not accept high denomination banknotes. Please take this into consideration before arriving at the airport.